Read about the positions that guide decisions and actions within NISRT, our missions and challenges.
3. Promotion of Research and Innovation
4. International Collaboration and Networks
---

In a data-centred era where information economy is so well integrated into everyday life, digital content is becoming increasingly important in education, research, and social services and a driving force for innovation and economic growth. At EKT we believe that there is a need for national digital strategy to exploit the opportunities so that effective management of public knowledge and digital content can create for societal progress and welfare. NISRT's policy principles on digital content pose new challenges for organizing the public and business environment with services that support e science and the creation, dissemination, use and preservation of digital content for the benefit of research, education, culture and society.
►Managing Digital Content:
Greek society has a rich heritage and a growing wealth of cultural production that should be recognized, recorded and shared to empower citizens, educational institutions, research bodies, public libraries and businesses. NISRT is dedicated to developing 'enabling factors' for the creation and use of digital content and thus supports a set of policies, processes and technologies that foster the creation and growth of digital content in its entire lifecycle -collection, management, publishing, distribution, preservation- placing emphasis on the multiple ways purposes  and directions for content  reusability.
►Delivering Content Strategy:
Recognizing that there is a need to ensure quality of digital content in science, education and culture, EKT has a leading role in setting technical and content standards that ensure reliability of scientific digital content, as well as consistency in the procedures involved in the digitization, documentation, distribution and exploitation of research data. The centre is committed to providing not only cost effective and sustainable shared national services and content resources but also guidance on the effective take-up of emergent technologies for public and private institutions in Greece. To this end, NISRT develops strategic partnerships to support institutions in their activities, it funds studies, provides expert advice, good practice and practical toolkits to support improved institutional strategic planning, takes up actions with the aim to raise awareness on policies associated with issues related to  ICT use and accessibility.

Open access to knowledge and information has tangible benefits for researchers, institutions, national and societies as it contributes to the accumulation of knowledge, innovation and progress. EKT realizes the full benefits of global open access initiatives and supports policies which aim to enable all citizens to digitally access the wealth of available resources and maximize their potential use and reach. Creating and ensuring an environment that promotes freedom of expression, open science and free access to research data and ideas has been a fundamental guiding line for NISRT. Open access infrastructures currently being developed by NISRT aim to expand the availability of academic and scholarly resources to researchers, academics, students, citizens and supports the need to make the outputs of publicly funded research widely available through sustainable and large scaled e-infrastructures, digital libraries, open repositories etc.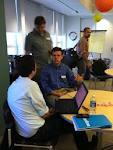 Research and innovation are driving forces in modern societies and generate socioeconomic benefits, growth and productivity. Policies that encourage a creative research environment and ICT integration in science as well as initiatives that stimulate investment in research are at the forefront of EKT's agenda.
►Embracing Technological Innovation:
Technological innovation has been a transformative force in societies of knowledge. ICT based infrastructures and services that cut across a broad range of user disciplines aim at empowering researchers with an easy, secure access to open content, facilities, resources, and collaboration tools. Through inventive processes and following global technological trends and advances, NISRT fosters creativity and takes up challenges to improve its procedures and services. Thus, NISRT is continuously incorporating new flexible models of delivery for research data, and academic systems as services that enable institutions to become more agile and responsive. 
►Fostering the Exploitation of Research Results
Aiming to maximise the impact of research activities, EKT undertakes a range of actions that encourage information exchange, dissemination and exploitation of research results in a wide range of fields (e.g  publishing reports and studies that record scientific activity in Greece, developing the Current Research Information Systems-CRIS etc.
►Promoting e-science
Technologies have revolutionized the way research is performed. E science is the emerging research area fuelled by networked capabilities with data-driven and computational characteristics which fundamentally alters the ways in which scientists carry out and share their work, the tools they use, the nature and uses of documentation and research data produced. The large scale science that will increasingly be carried out through global collaborations is enabled by internet technologies, requires instant access to vast data collections and scale computing resources based on interconnected national Grid infrastructure. Within this framework, policies support the development of high performance infrastructures to empower individual researchers and communities with open rich content, combinational interactive services, and centralized management structures.
►Building Knowledge into a National eInfrastructure:
EKT addresses the need for the development of a national research infrastructure of large scale focused on local and regional digital content. EKT's objective to serve as a national depository for research  publications, research data and other scholarly material is well reflected in thecontent infrastructures currently being developed within the framework of the relevant European research policies. EKT's digital agenda contributes towards the establishment of regional and international networks that link up national infrastructures across the world through principles of interoperability.
---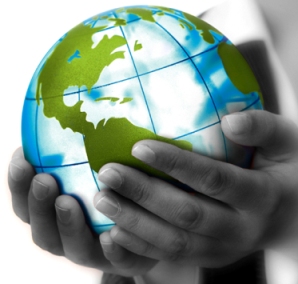 In a networked and global scientific environment, EKT as a strategic partner for the development of e-Infrastructures for e-Science in Greece, enters joint initiatives, coordinates research collaborations formed across geographical, disciplinary and organisational boundaries and carries out actions that constitute an essential building block for the European Research Area. The promotion of co-operation, partnership and coordination among institutions and business at both national and international level encourages investments and is regarded as a basic precondition for a viable and sustainable digital content policy which complies with European standards for transparency in public information, preservation and interoperability.